This newsletter is designed to give you updated entertainment-related news, provide you with some upcoming event listings and share some helpful tips.

February 2, 2012

Are you ready for your hot entertainment news? Great events, some music downloads and lots of epic news this week!

A new musical that is for anyone appreciating the legacy of Black music hits Bathurst Centre,

entitled Obeah Opera, an evocative production combining blues, folk, jazz, gospel, spirituals, R&B, and traditional genres. Do NOT miss this important play created by Nicole Brooks.

It's also time for Harbourfront Centre's KUUMBA showcasing many concerts, panels, film by Black Canadian filmmakers, comedy (Jay Martin and Trixx and others), fashion and lots of family events. Find the complete details for these two exciting events under HOT EVENTS.

OK, so have you heard the track 'Somebody That I Used To Know' by Gotye featuring Kimbra that is sweeping the airwaves? Well you need to check out the details under SCOOP with a free video downloaded offered to you - but only until Monday!

Now the devastating news of the suicide of Don Cornelius, another legendary pioneer gone

from this earth - RIP. From human rights activist to putting his money where his mouth was and starting his own television show in the midst of of a racially-fuelled nation, one that celebrated the image of the African American in a positive light. Soul Train's legacy influenced dance, music and fashion for many years and launched the careers of many artists. We all have so many warm memories of those Soul Train shows that catapulted us into believing that either we were a good enough dancer or performance artist to be on the show!

Also in news, the Real Jerk wins an injunction; the movie RasTa, featuring Bob Marley's granddaughter and the journey of discovery of Rastafarians; D'Angelo's return?; and the passing of Andrew MacNaughtan, who documented Rush's legacy with his photographs; and so much more! Check it all out under TOP STORIES.

And check out my new photos from the Trump Towers Toronto opening this week in my PHOTO GALLERY.

This newsletter is designed to give you some updated entertainment-related news and provide you with our upcoming event listings. Welcome to those who are new members!

Feb. 3-5, 2012:: KUUMBA presented by TD at Harbourfront Centre



The 16th annual

Kuumba

festival presented by TD returns to

Harbourfront Centre

with an entertaining and educational weekend celebrating Black History Month. "Kuumba" is the Swahili word for creativity and has become synonymous with showcasing the best local and international artists from the African and Caribbean diaspora. One of the events is on Fri., Feb. 3rd is

Honey Jam – Then and Now, hosted by Michie Mee, with DJ Mel Boogie.





Source: Harbourfront Centre

February 16 - March 4, 2012:: OBEAH OPERA a new Play Exploring Black History

b current Performing Arts and Theatre Archipelago proudly present the full stage mounting of Obeah Opera. A total musical journey with a twist, the evocative production celebrates significant influence of black music combining blues, folk, jazz, gospel, spirituals, R&B, and traditional genres.



Source: b current and

Theatre Archipelago
LIMITED TIME FREE VIDEO DOWNLOAD:: Gotye Making Mirrors: Making Real Music



Ask

Gotye

about his new album

Making Mirrors

and he'll speak not of songs, but of sounds. He'll describe the various valves through which strings and choirs cycle on his Lowrey Cotillion, a vintage organ bought for 100 bucks in a second-hand shop that features on the record.

Making Mirrors is already making waves thanks to the stunning Peter Gabriel-esque first single Somebody That I Used To Know, a collaboration with New Zealand pop-superstar-in-waiting Kimbra.



Source: Universal Music Canada
'Soul Train' Host Don Cornelius Found Dead

(Feb 1, 2012) LOS ANGELES —

Don Cornelius

, who with the creation of Soul Train helped break down racial barriers and broaden the reach of black culture with funky music, groovy dance steps and cutting edge style, died early Wednesday of an apparent suicide. He was 75.

Source: www.globeandmail.com - The Associated Press
Real Jerk Wins Injunction To Delay Eviction

(Feb 1, 2012) The

Real Jerk

has bought itself some time by winning a court injunction to temporarily prevent its eviction. "Real jerk wins the injunction. Here to stay for at least 1 year," the landmark restaurant

announced on Twitter

on Wednesday evening.

Source: www.thestar.com
Bob Marley's Granddaughter Takes Epic Journey In New Doc About Rasta



(Jan 30, 2012) Just how much will be in evidence Wednesday evening, when the documentary

RasTa: A Soul's Journey

is screened at the Royal Ontario Museum, where it will be shown regularly until the end of February.

Source: www.thestar.com - By Garry Steckles

'Things Have Changed' For D'Angelo



(Jan 30, 2012) It only took

D'Angelo

12 years to get his groove back. On Sunday, the artist who defined a late-1990s music genre known as neo-soul, commanded the stage at Le Zénith, a venue on the northeast edge of Paris.

Source: www.globeandmail.com - By Amy Verner

Andrew MacNaughton, Photographer, Dies On Rush Assignment



(Jan 26, 2012) Toronto photographer

Andrew MacNaughtan

, longtime documenter of

Rush's

exploits and the man behind dozens of iconic portraits of Canadian celebrities, passed away suddenly in Los Angeles on Wednesday.

Source: www.thestar.com - By Ben Rayner
Mitt Romney Adopts K'naan's 'Wavin' Flag' On Campaign Trail; K'naan Is Not Amused

(Feb 1, 2012) Celebrated Canadian artist

K'naan

has told Republican frontrunner Mitt Romney to stop waving his flag. Flush from a

crushing victory over Newt Gingrich

in Tuesday night's Florida primary, the Romney campaign unveiled a "new victory song:

Wavin' Flag

" by K'naan," Huffington Post senior political writer Jon Ward

tweeted

.

Source: www.thestar.com
TSO Trumpeter Andrew McCandless Honours Beloved Childhood Music Teacher

(Jan 31, 2012) Now the fair-haired toddler is just plain Jarrett, a name lovingly selected by his parents for the music teacher who changed

Andrew McCandless's

life.

Source: www.thestar.com - By Trish Crawford
Video: Odd Future Come To Toronto's Sound Academy On March 15



(Jan 25, 2012)

Odd Future

Wolf Gang Kill Them All, or Odd Future for short, have been among the hottest (and most infamous) names in rap for year, so tickets will go fast for the March 15 show at Sound Academy that Union Events announced Wednesday.

Source: www.thestar.com - by: Garnet Fraser

Motown Could Take on a Diverse Group of Artists with Ne-Yo in Charge



(Jan 29, 2012) *

Ne-Yo

is a dreamer and has big plans a Motown Records'

new senior VP of A&R

. Being the diverse artist he is, he wants to bring all kinds of music to the label, that's traditionally has promoted predominantly Black artists.

Source: www.eurweb.com
The Great Expectations Of Saxman Ravi Coltrane



(Feb 1, 2012) For

Ravi Coltrane

, who just finished work on his first album for Blue Note Records, expectations probably run a little higher than most. It isn't just that his father, legendary saxophonist

John Coltrane

, recorded the landmark Blue Train for the label in 1957.

Source: www.globeandmail.com - By J.D. Considine
New Sultry, Sexy Solange Knowles Album Coming Soon



(Jan 28, 2012) *If you haven't noticed by now,

Solange Knowles

is an interesting artist with a free spirit and unexpected timing. The singer is readying a new album now, the first after her 2008 "Sol-Angel and the Hadley St. Dreams."

Source: www.eurweb.com
30 Years Later, The Bill Evans Magic Does Not Die

(Feb 1, 2012) Everybody digs

Bill Evans

. That's how Riverside Records titled the jazz pianist's second album in 1958, and 54 years later, everybody just seems to be digging Evans even more.

Source: www.globeandmail.com - By J.D. Considine
Kenny Chesney Tops Country Music Awards Nominations



(Jan 26, 2012) NASHVILLE—Kenny Chesney's steamy duet, "You and Tequila" with Grace Potter, continues to radiate heat. The song helped Chesney to nine

Academy of Country Music Awards

nominations Thursday morning, including the top honour of entertainer of the year.

Source: www.thestar.com - By Chris Talbott

MUSIC TIDBITS

Grammys 2012: Adele To Perform Live After Recovering From Vocal Cord Surgery

Bryan Adams Hits The Air Canada Centre, Feist Does Something Mysterious
| | |
| --- | --- |
| | |
| | Click HERE for all new releases. |
Opportunity: Amelie Director Seeks 'Magical Kid' In Toronto To Play T.S. Spivet

(Feb 01, 2012) Award-winning French filmmaker

Jean-Pierre Jeunet

is looking in Toronto for the same kind of "magical" quality he found with his Amélie star Audrey Tautou to lead the cast of his new 3-D adventure movie.

Source: www.thestar.com - By Linda Barnard

Drake as Barack Obama: It's the Rapper's Dream Role



(Jan 28, 2012) *Rapper

Drake

is letting it be known that he's got the itch to play the Commander-in-Chief when the movie is made.

Source: www.eurweb.com
Monsieur Lazhar Review: When Truth Is Hard To Teach



(Jan 26, 2012) In

Monsieur Lazhar

, a distraught elementary school teacher hangs herself in her Montreal classroom.

Source: www.thestar.com - By Peter Howell

Genie Awards: Strombo, Andrea Martin To Host Show

(Jan 31, 2012) SCTV alum

Andrea Martin

and talk-show host

George Stroumboulopoulos

have been named hosts of the

32nd Genie Awards

.

Source: www.thestar.com
Nearly 10 Years After Debut Film Win, Sudz Sutherland Heads "Home Again"

(Jan 27, 2012) The comedy Love, Sex and Eating the Bones won Toronto's

David "Sudz" Sutherland

the Best Canadian First Feature prize at TIFF in 2003. He's been working mainly in TV since then, but he's returning to film with an immigrant deportation drama called

Home Again.

Source: www.thestar.com - by: Peter Howell

'The Help' Cleans Up at SAG Awards: Davis, Spencer, Cast Win Big



(Jan 30, 2012) *"The Help" got the upper hand in the Oscar race on Sunday when the movie won three awards from the

Screen Actors Guild

, including best cast in a surprise over silent movie romance "The Artist."

Source: www.eurweb.com
Sundance 2012: 'It' Star Gina Rodriguez Moved To Tears

(Jan 26, 2012) PARK CITY, UTAH—Last year,

Sundance

was abuzz over

Elizabeth Olsen

(Martha Marcy May Marlene) and

Brit Marling

(Another Earth). Now it's 27-year-old Puerto Rican-American

Gina Rodriguez's

turn as star of the hip-hop drama, Filly Brown.

Source: www.thestar.com - By Linda Barnard

SAG Nominated Directors Discuss Crafting The Perfect Ensemble Cast

(Jan 26, 2012) LOS ANGELES, CALIF.—Alexander Payne, director of The Descendants, likens it to "inviting people to my home for dinner." Bridesmaids helmer Paul Feig describes it as spending hundreds of hours waiting for that "one aha moment."

Source: www.thestar.com - By Glenn Whip

'Modern Family,' Betty White Come Up Big At SAG Awards

(Jan 29, 2012) LOS ANGELES — Hollywood's actors picked veteran performers, Alec Baldwin, Betty White and the comedy "Modern Family" as three of their top TV winners at

the Screen Actors Guild Awards

on Sunday.

Source: www.globeandmail.com - Bon Tourtellotte The Associated Press
Tyrannosaur Review: Angry Brits



(Jan 26, 2012) "I don't know why you're doing this," one of the youths says to him, and

Tyrannosaur

seems equally baffled by the male rage it unleashes. But answering that question is secondary to the lucidity of the performances.

Source: www.thestar.com - By Peter Howell

Click HERE for all new movie releases.
Chantal Sutherland Co-Stars In HBO's Luck



(Jan 27, 2012) When I talked on the phone Wednesday with Toronto-bred thoroughbred racer

Chantal Sutherland

, she was having her toes done for that night's L.A. premiere of the all-star HBO drama Luck, in which she makes her acting debut . . . as a jockey.

Source: www.thestar.com - By Rob Salem
Comedian Martin Lawrence Returning to TV?



(Jan 28, 2012) *Fans of comedian

Martin Lawrence

will be happy to know that the funnyman is returning to television. CBS television is developing a pair of comedy plots for Lawrence, with an eye toward shooting one of them as a pilot.

Source: www.eurweb.com
The Office's Dwight To Get Spinoff TV Series, Reports Say

(Jan 26, 2012) NBC is reportedly planning a spinoff of The Office featuring

Rainn Wilson

.

Source: www.thestar.com - By Rob Salem
VH1 Planning TV Biopic on TLC



(Jan 28, 2012) *VH1 is planning a made for TV movie on the careers of pop culture icons

TLC

. The movie will launch a series of biopics planned by Vh1 that will span the lives and careers of musicians and pop culture icons.

Source: www.eurweb.com
Vera Santamaria Brings The Funny



(Jan 29, 2012) "I live in Hollywood,"

Vera Santamaria

tells me. "My family are all, 'Oooh, Hollywood!' But, actually, it's like living on Yonge Street." Working in TV, writing scripts, telling stories has been her life - from shows including Outsourced and, right now,

Community

. As a producer and writer on that acclaimed comedy, she's at the top of the TV ladder.

Source: www.globeandmail.com - By John Doyle
Debra Messing Explores Her Dramatic Chops In New Series

(Jan 31, 2012)

Debra Messing

is determined to bring Broadway to the North American viewing public, one show tune at a time. The Emmy-winning star of Will & Grace returns to network television on the much-anticipated midseason series

Smash

.

Source: www.globeandmail.com - By Andrew Ryan
X Factor Shakeup: Nicole Scherzinger, Paula Abdul And Steve Jones Reportedly Axed

(Jan 31, 2012) Judges Nicole Scherzinger and Paula Abdul and host Steve Jones have all been axed from the U.S.

X Factor

.

Source: www.thestar.com - By Bang Showbiz

TV TIDBITS

Shirley MacLaine To Join Cast Of 'Downton Abbey'
Air Canada, Westjet And Porter Battle For Big Apple Business



(Jan 27, 2012) The fight for the

Big Apple

is on. The smackdown started Wednesday when Air Canada announced it was launching three-times daily, non-stop flights between Toronto Pearson and John F. Kennedy International Airport in New York, starting May 3. It also said it was increasing to every hour (14 in all, actually) its flights from YYZ to LaGuardia Airport in New York.

Source: www.thestar.com - Jim Byers

Seven Must-Do Parties In The Caribbean



(Jan 27, 2012) TORTOLA, BRITISH VIRGIN ISLANDS—The walls of

Tortola's

Bomba Shack bar are rudimentary at best. A few warped sheets of plywood comprise the roof; bras, panties, t-shirts and bikinis decorate the walls.
Source: www.thestar.com - Mark Stevens

Tee It Up On Magical Island Of Maui

(Jan 26, 2012) MAUI, HAWAII—It is a no-brainer really. Each January, the

PGA Tour

kicks off its season with a tournament in

Maui

. And why wouldn't it. Maui looks and feels like the land of lottery winners. Golden Pacific Ocean beaches are edged by dark green mountains.

Source: www.thestar.com - Ian Cruickshank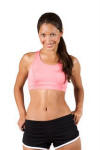 How to Lose Fat in 30 Days
It's time to be honest with yourself: The weight has got to go bye-bye. You want to know how to lose fat, and I'm going to make things simple for you. I've constructed simple "to do" and "not to do" lists. If you follow these guidelines, you'll lose fat within 30 days and be on your way to an empowering YOU.


By Raphael Calzadilla, Fitness Pro



The

very purpose of spirituality is self-discipline. Rather than criticizing others, we should evaluate and criticize ourselves. Ask yourself, what am I doing about my anger, my attachment, my pride, my jealousy? These are the things we should check in our day to day lives.



Source: